Michelle Roberts is my sister-in-law and this is her family. My brother and their cute little baby boy are the ones on the far right of this group shot.
Here's the entire Robert's clan:
These kiddos should be models:
Thanks for serving our country!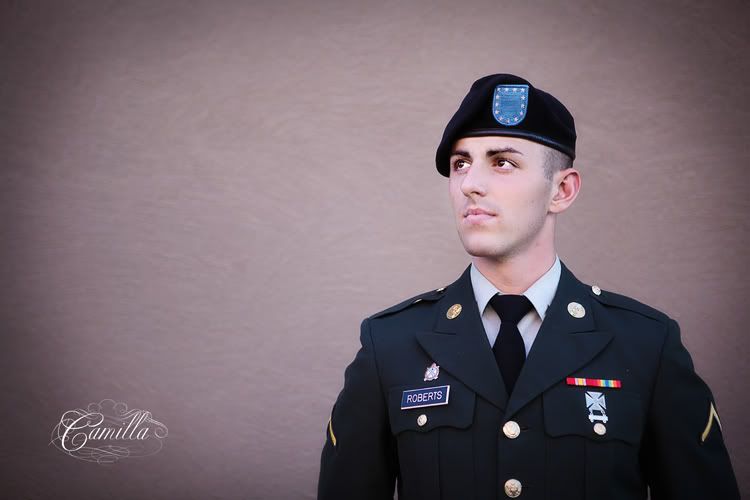 And my little nephew. I love him so so much!
We saw a snake while we were shooting and this was no little garden snake. It was like atleast 2 inches thick and super long. Eek! Anyway, I screamed so loud and made poor little Cameron cry. Sorry Cam!