Thursday, March 26, 2009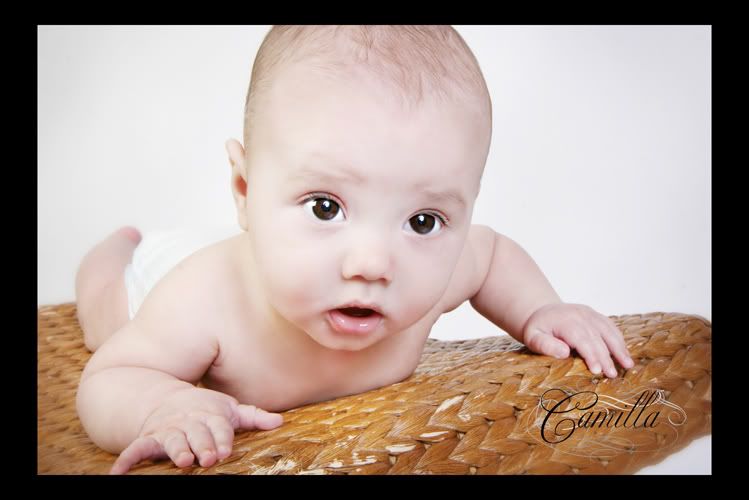 I love him and his big, beautiful brown eyes. They turned out just like his parents, and his aunt ;)
Posted by

Camilla Binks
at 12:31 PM
1 comment:


Sunday, March 1, 2009
Looks like a little CEO in this first one doesn't she
Ugh! I wish I had a scanner that worked right now so I could upload this picture of my husband when he was a baby and put it side by side with these of my little girl. These two are IDENTICAL! It's insane! I love their faces! Hard not to kiss them all of the time!
Posted by

Camilla Binks
at 9:37 PM
4 comments: